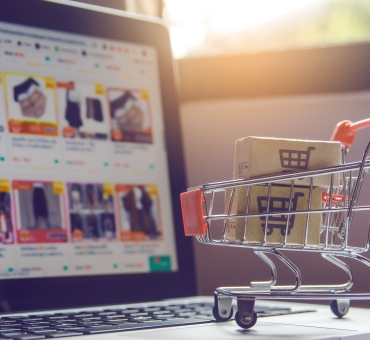 Products
E-Commerce
As we all know ecommerce is the buying and selling of goods and services over the Internet. It encompasses a wide variety of data, tools, and systems for both online sellers and buyers. Most of the businesses are now selling their products and services online, to increase sales they have to conduct marketing campaigns online. It is estimated that global retail ecommerce sales will surpass $5 Trillion for the very first time, and total spending will exceed $7 Trillion by 2025.

SNVA Ventures is available 24*7 to help its clients throughout on the road to success. Our expert staff is here to attract more visitors to your website and increase your conversions by offering plagiarism-free content in all the major languages, categorization and tags, accurate product descriptions, and the generation of market information.
There are many industries that stand to gain the most from chatbots. It is because Chatbots can take care of multiple services like complaints and feedback, handling payment procedures, customer care, searching, booking etc. Thus, all these tasks can be handled by chatbots in the following industries :
Banking:
AI-based Chatbots are reliable and they have the capability to perform banking operations. Some of them include ATM assistant (location), handling grievances, retrieve account related information etc.
E Commerce:
Personalized product search, order tracking, and payment procedures are handled by Chatbots.
Health care:
Response time makes the difference between life and death. We use chatbots for healthcare related applications like the emergency online manager (virtual), health assistance, hospital navigator etc.
Travel and Hospitality:
Travellers need information and they want it all in one go. Therefore, Chatbots serve as the perfect channel to communicate with travelers by giving them information related to travel like managing travel plans, recommending local attractions, and travel reminders.